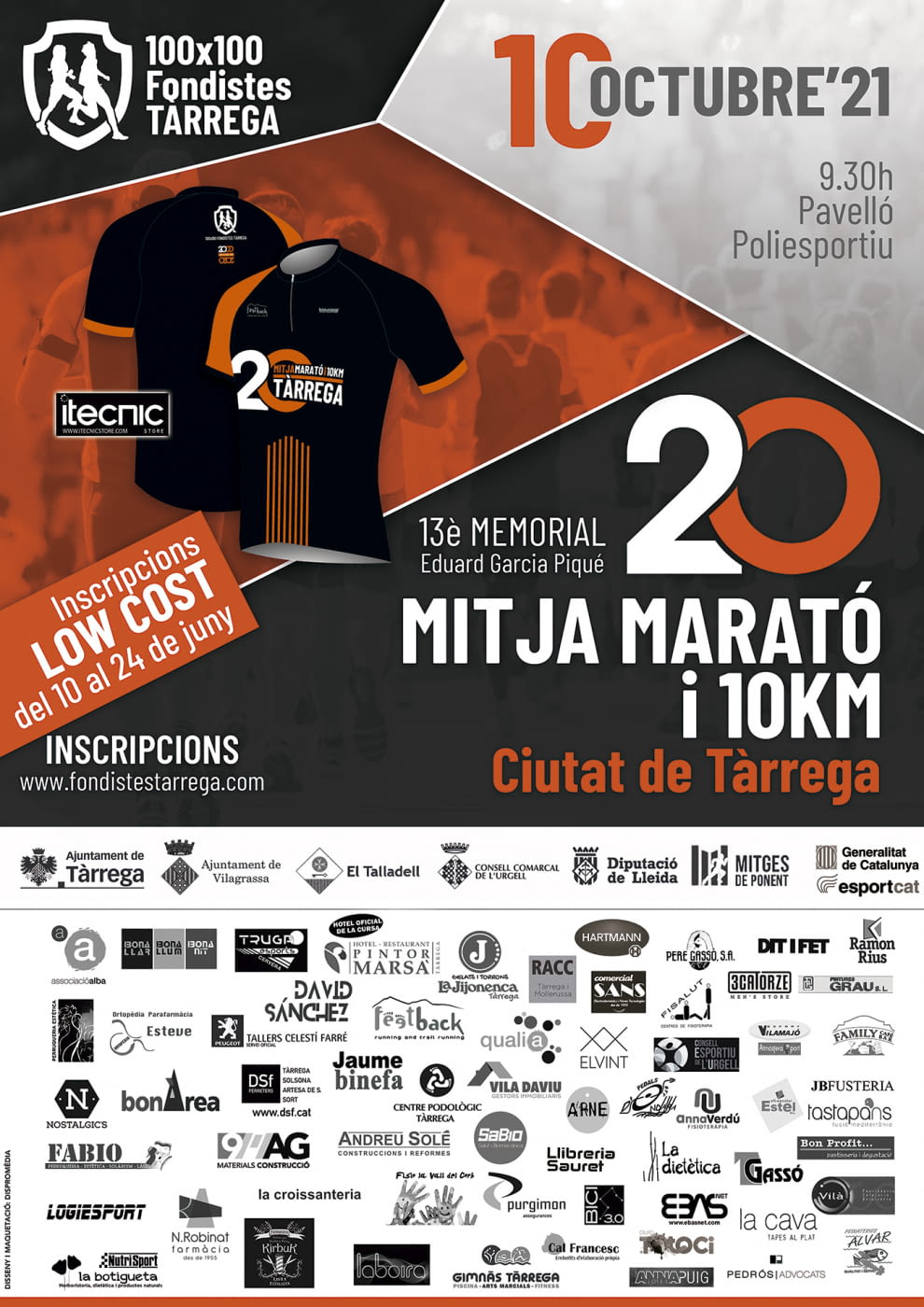 This October 10, the traditional race organized by the Targarí Athletics Club 100x100 Fondistes Tàrrega will be held. It is an entity with more than twenty years of history, involved in the organization of leisure and sports activities to promote this sport among the population. This year marks the twentieth edition of the race in the city of Tàrrega, with a half marathon of 21km and a quarter of a marathon of 10km. Exceptionally, this year will take place in October.
Once again, Dispromèdia collaborates with this entity with the creation of the image of the race.
We look forward to seeing you at the race!