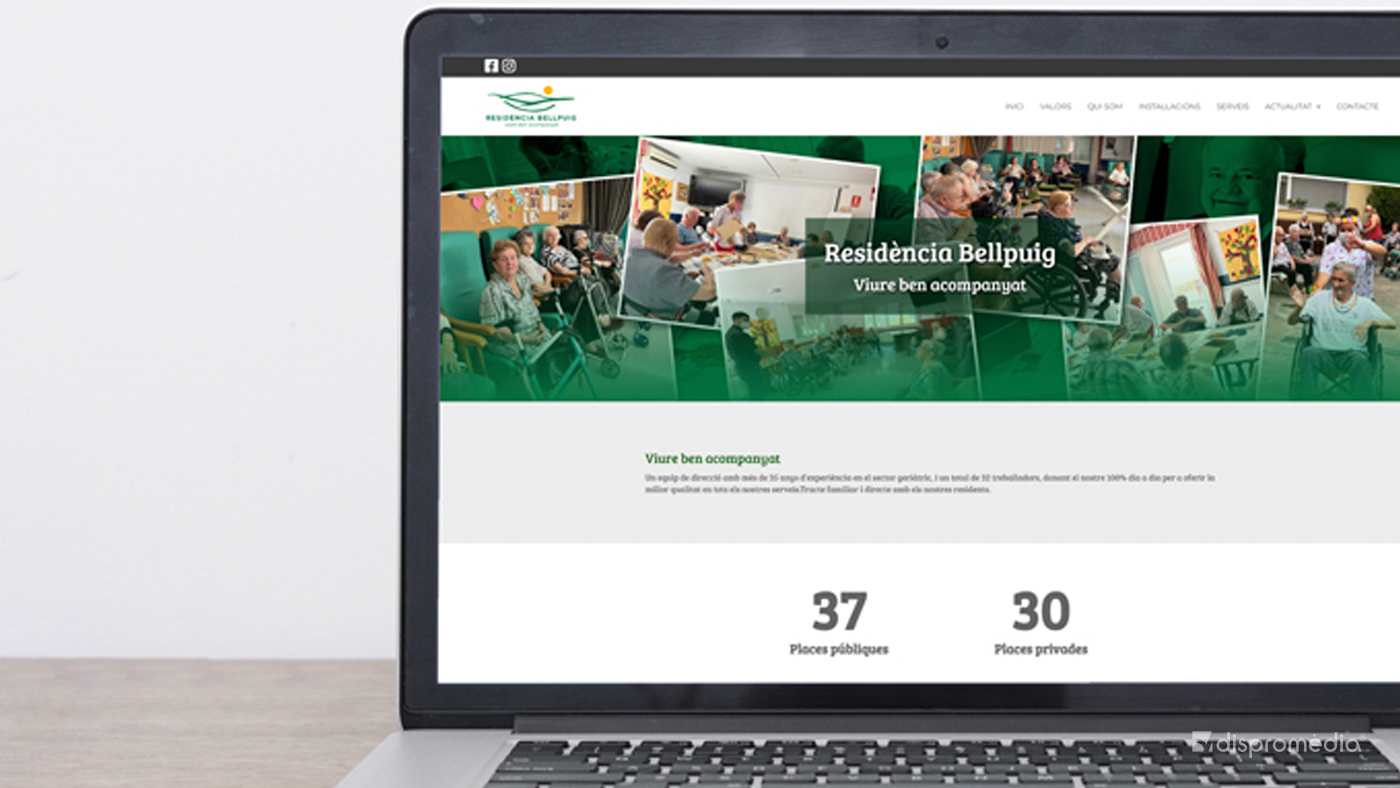 New project! Today we present the new website of the Bellpuig Geriatric Home, a center with a management team with more than 35 years of experience, and with a familiar and direct relationship with the residents. It is a corporate website with an attractive design, and extensive informational content about the center.

At Dispromédia we have developed several websites for geriatric residences, such as the Residencia de Tàrrega, the Residencia Arbeca or the Residencia Cal Tomeu, among some of the most prominent. For a nursing home, it is a strong point to have an updated website where users can find the necessary information to know the services, facilities or activities offered in this center. It is also important that the design and content of the page transmit confidence and security to users. The more information consumers have about a service, in this case about the nursing home, the easier it will be for them to make a decision.

Currently, positioning in web search engines is key for users to find your business. If you are interested in creating a website or e-commerce for your business, Dispromédia makes it easy for you!