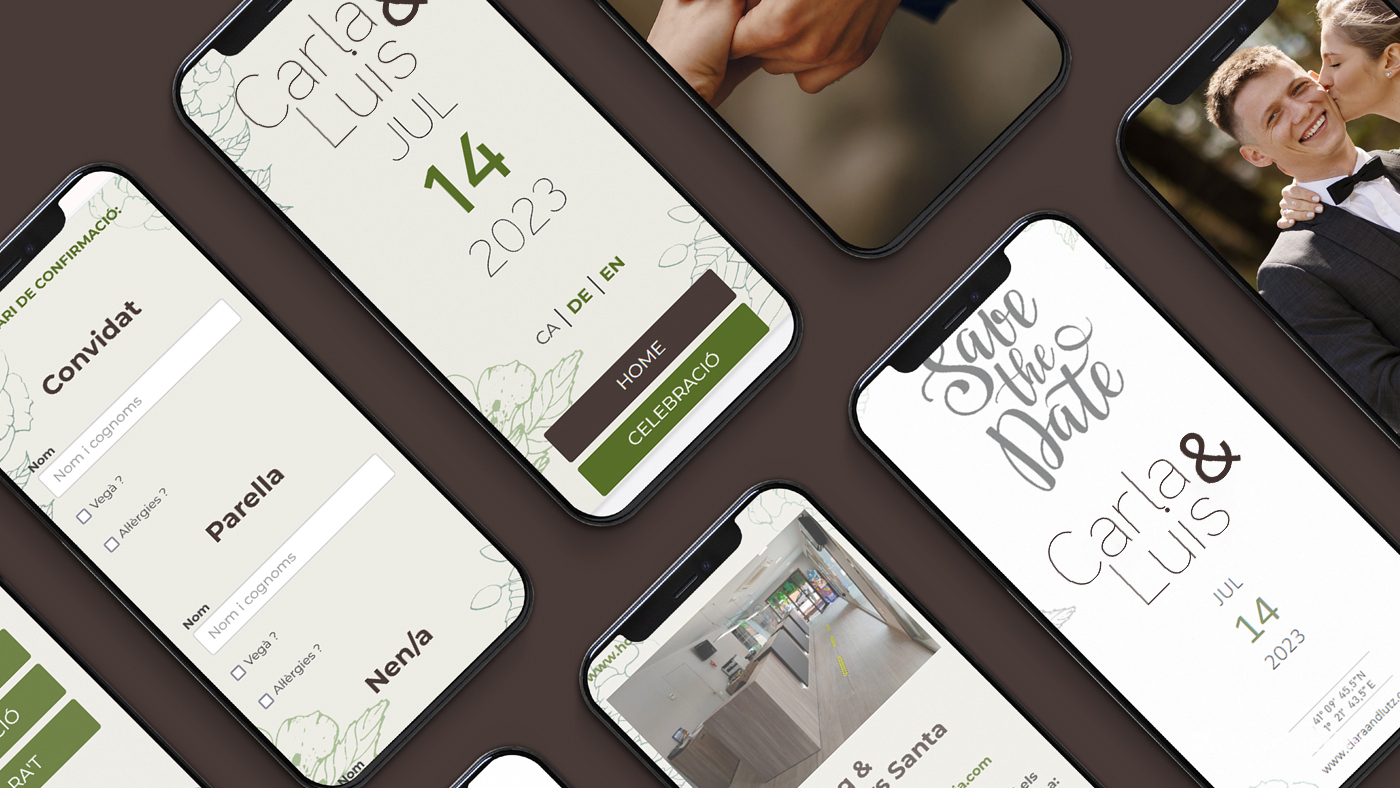 Wedding websites are an essential tool for planning and organizing the details of your special day. They allow you to create a 100% personalized space to share with your guests all the wedding information such as schedules, points of interest, or locations. Additionally, you can incorporate very useful tools such as RSVP forms, allergen forms, event locations, a list of accommodations, image galleries, and publishing your gift list to have all the details under control.

And much more! A website simplifies your event planning work by providing you with the necessary communication and planning tools.

Do you want a website for your wedding?
Contact us and let's start a new project!