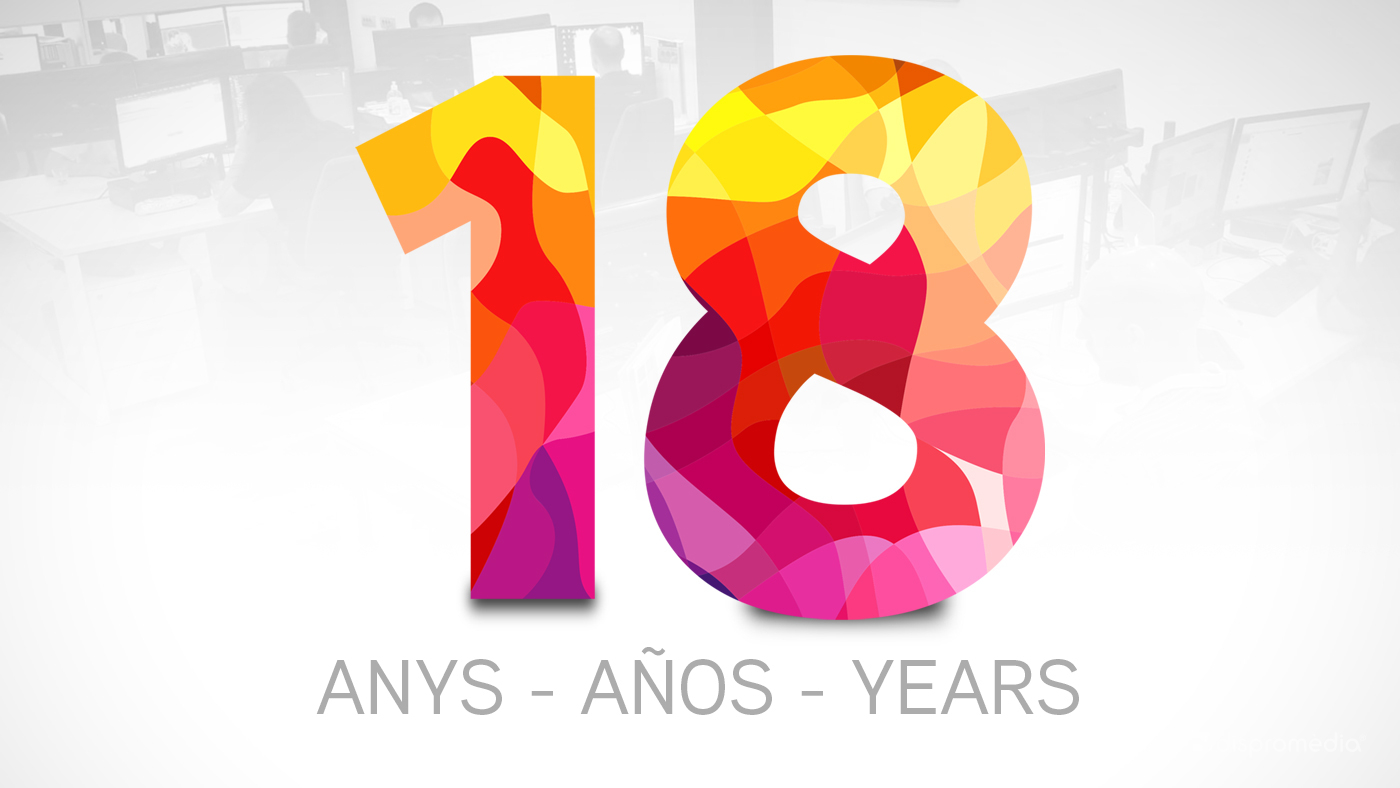 On a day like today 18 years ago, Dispromèdia was founded. Then it seemed like a utopia to come of age.
Getting there involves a lot of sweat and sacrifice. It has been a lot of effort to get where we are and with a lot of desire to continue growing, together with our partners of the Ebasnet platform (www.ebasnet.com), our little jewel in the crown that was born years later, solving the shortcomings of other platforms. Web.
We already have a team of 10 people with a real will to continue growing, together with our Ebasnet partners and our clients, who have not stopped trusting, thank you wholeheartedly for this trust. Also thank the dozens of young people who have trusted us to carry out their business practices. With pride, we can say that almost half of our workers did these practices.

We will continue forward, fighting with the desire, humility and proximity that we have always tried to characterize ourselves.

Thank you very much with all our heart!