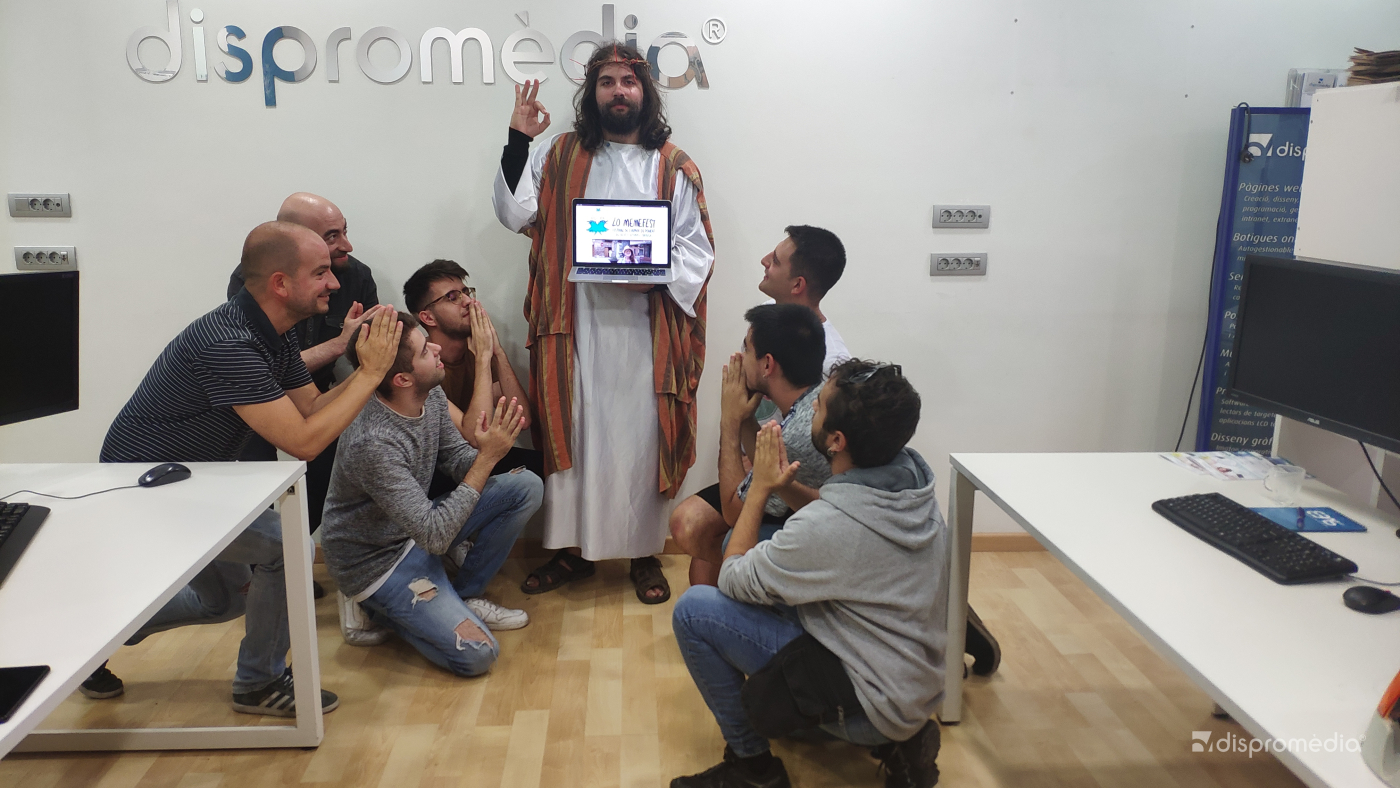 Dispromèdia collaborates with the new Lo MEMEFEST Festival, the first festival dedicated to humor and which will be held from October 10 to 12 and which will feature exhibitions, monologues by renowned comedians, film projections and workshops. Long live the festival.
Dispromèdia has offered its EBASNET system to create its corporate page. Long live the Festival!

We leave you a photo when the "ate" came to thank us.
Amen.