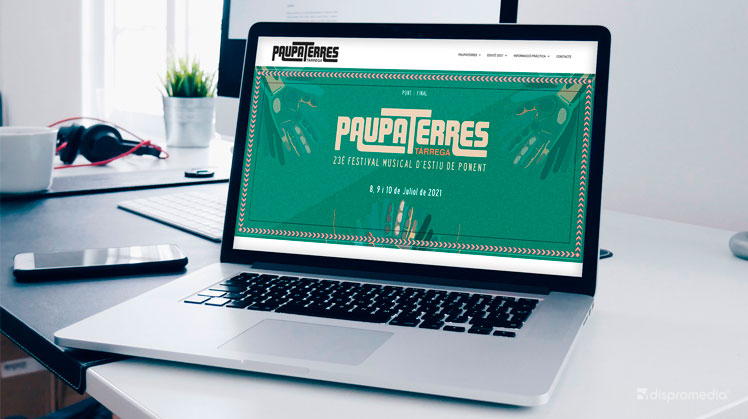 Once again,
Dispromèdia
is pleased to announce its collaboration as a technology partner with the
PAUPATERRES
music festival which is held every summer in Tàrrega. Thanks to the work of the festival's organization and the
Ebasnet
platform, the festival's website has been perfected, offering a complete guide to activities for all attendees.
The festival takes place on July 8, 9 and 10 in our city.
We hope you like it and see you at the festival!
www.paupaterres.cat