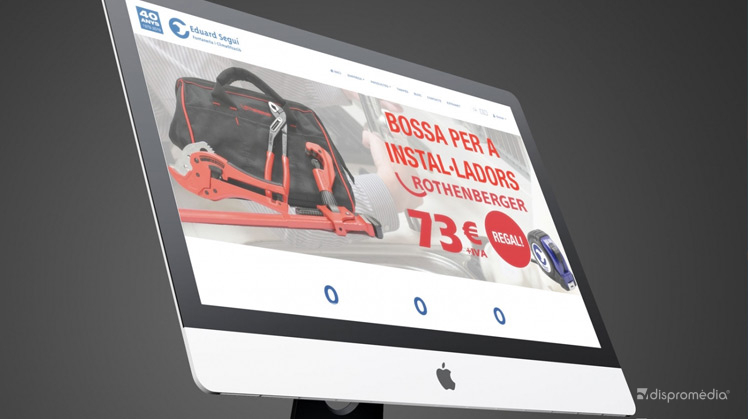 Today we present the new
Eduard Seguí Fontaneria
web-catalog . This website is a combination between a corporate website and a digital catalog that allows you to view information about all the company's products.
Eduard Seguí Fontaneria
is a consolidated company and leader in its sector with 40 years of experience, thanks to the solidity involved in being born in the cradle of a family business. Since 1979 its main activity has been the distribution of plumbing, heating, air conditioning, gas, renewable energy, sanitary equipment and kitchen furniture.
We hope you like it!
https://eduardsegui.com/