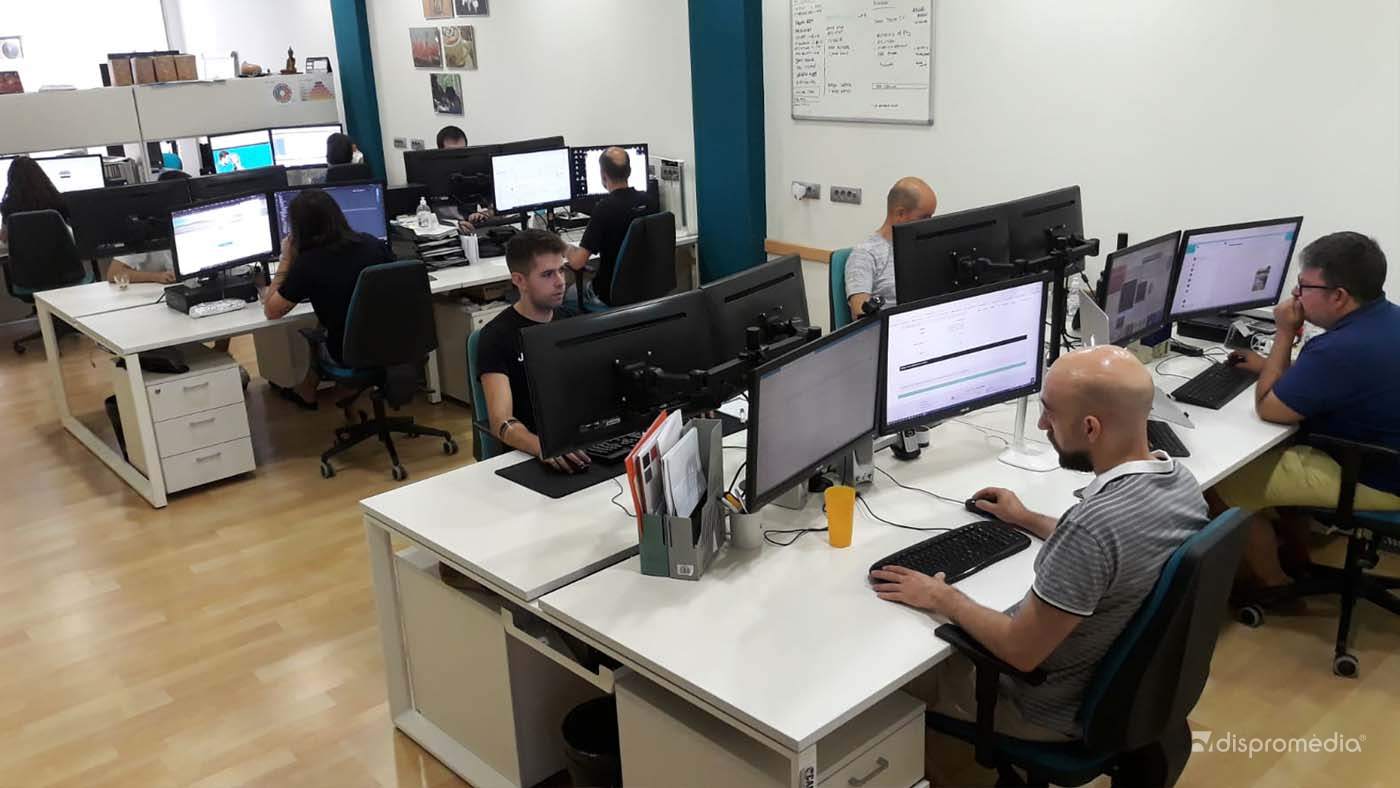 For more than ten years at Dispromedia we have been committed to offering internship training to students who are in the last stage of their studies, whether in higher education courses or university degrees, and so far, it has given us good results.
Why do we bet on this training model?
Because we believe that it is a win-win for the student and for the company. Through business internships we give young people the opportunity to start their experience in the world of work and expand their training in their field of study. In turn, students bring new ideas, knowledge and insights to the company. Thanks to the practices we can meet new candidates who can be part of our team.
Specifically,
40% of our current workforce did an internship at Dispromedia!
So yes, we can affirm that internships in the company are a model that works. In fact, a girl who was also given this opportunity writes to you.
Do you want to know what the students who have done internships with us think?
Our students opinions