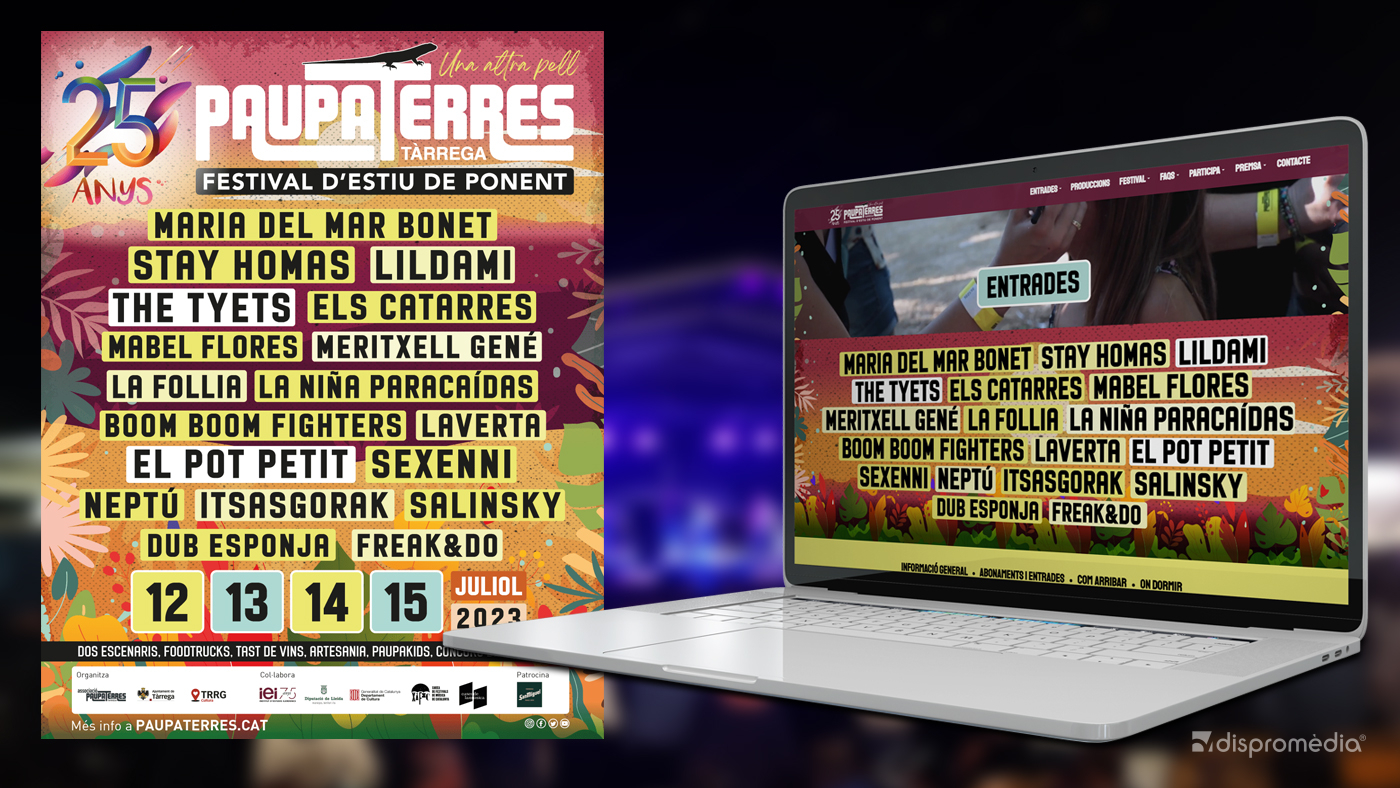 This summer, the best party is coming to Tàrrega. From July 12th to July 16th, the fun and good music begin with the 25th edition of the Paupaterres Music Festival, featuring a lineup of 18 music groups waiting for you.
Dispromedia, along with our partner Eva Balcells, have collaborated once again on the design of the festival's website using the Ebasnet operating system.
We look forward to welcoming you to enjoy a weekend full of experiences.
More information:
WWW.PAUPATERRES.CAT