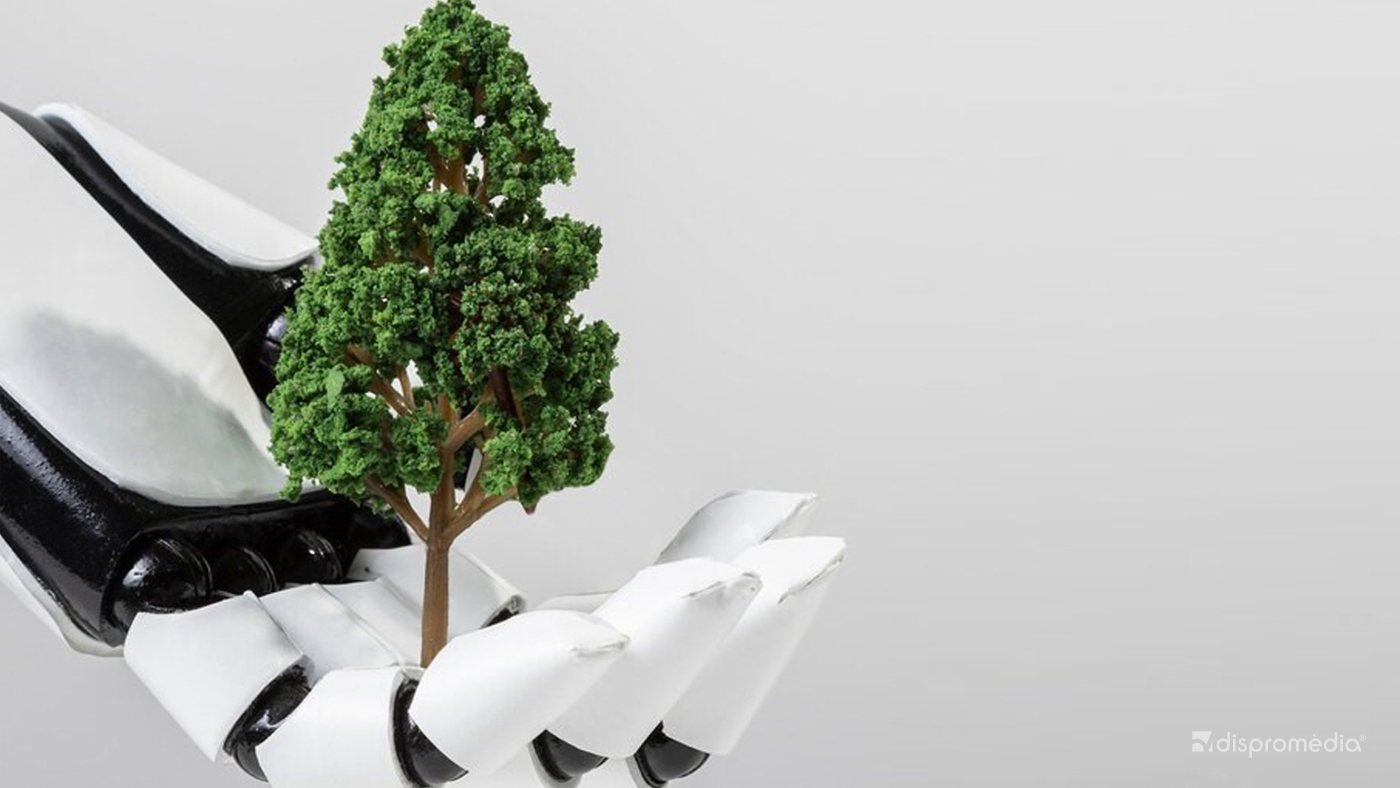 Interested in learning how Artificial Intelligence can become environmentally friendly? Today, we introduce the Green AI initiative. We'll also cover typography optimization, interesting facts, and tips for developing your website sustainably.
¿What is Sustainable Artificial Intelligence?
The National Green Algorithms Program aims to promote environmentally friendly Artificial Intelligence and provide intelligent solutions to ecological challenges. This initiative will be developed between 2023 and 2025, with a focus on ensuring that the conception and initial development of algorithms are guided by environmental sustainability criteria ("Green by Design").
Typography Optimization:
Optimizing a webpage's fonts involves using native web fonts and sans-serif typefaces (with fewer details). It's also recommended to use the WOFF2 format whenever possible, have only the necessary font styles (regular, bold), and use fewer fonts to reduce requests and consumption. You can find more details on optimizing web fonts in this

link

.

When considering the @font-face tags, it's important to take into account unicode-range (downloading only the characters of the language you need), font-family: system-ui, and font-display. More information is available in this

link

.
Interesting Concepts
"Green in AI": Sustainable algorithms that consume fewer resources during their development and achieve the same results, leaving a smaller carbon footprint. "Green by AI": Algorithms that create a sustainable impact by harnessing AI's potential to enhance sustainability. The CEO of Fiverr, Michael Kaufman, wrote a letter to AI, which you can find inside the article at this

link

.

If we consider that "If the Internet were a country, it would be the fourth-largest polluter," this manifesto is a public declaration of a shared commitment to create a sustainable Internet. You can find more information on this at this

link

.
Quotes from Experts:
"Training a single AI model has emissions similar to those of five cars throughout their entire lifespan", according to researchers at the University of Massachusetts Amherst.
"A project that monitors in real time how many kilograms of CO2 Google emits into the environment while you browse the web" at thise

link

.

"Kolos, the innovative 'green data center' that will occupy 600,000 square meters in Norway and will be the world's first center to meet its demand with 100% renewable energy" at this

link

.
Creating a More Sustainable Website:
"A good practice is to periodically clean your website by removing what is not in use, such as widgets, outdated videos, discarded posts, broken links, spam comments, categories, and tags, among others. You can read more about making a website more sustainable in this article. To calculate the carbon footprint of a website, you can use the website carbon calculator at this

link

.